Background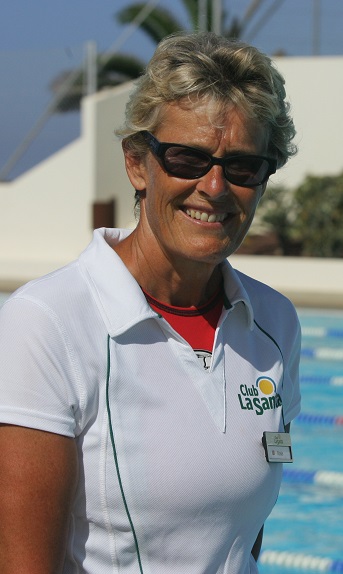 My name is Rose Jones and I am a British Triathlon & ASA Swim Coach.
My Journey: Has been an enjoyable one!
I have more than 35 years experience in Teaching and Coaching in Swimming, Triathlon, Athletics and Aquafit at all levels.
I have worked on a voluntary basic as an assistant Swim Coach for a local Swim club, before turning my experience to Triathlon. I now work on a voluntary basis with various Triathlon clubs, mentoring new coaches and setting up Structured Coached Swim Sessions, for all abilities.
For example, I introduced two Swim4Tri sessions and a Tristar's swim /run session at Wales National Pool Swansea.
Business
In 2005 along with my husband Terry we set up Celtic Tri Triathlon Club. I was appointed as The Development Officer for the club, introducing and encouraging athletes at all levels and abilities to have a go!
As well as coaching, I have represented Great Britain Internationally at Olympic and Long Course Distance Triathlons. I have also been the National Age group Middle distance Triathlon Champion and National Age group Aquathlon Champion.
I work in partnership with local authorities advising on how to increase participation in sport from children to adults, by arranging taster days.
My favourite Training Destination is Club La Santa at Lanzarote. I was appointed Swim Coach on the various training camps held at Club La Santa, one of Europe's largest Sporting Complex's, where, I later went to work full time, as a Personal Instructor within the Training Centre and became a Green Team staff member
Qualifications & Experience
My qualifications include: ASA Swim Coach, ASA Swim Teacher, ASA Aquafit Teacher, BTF Coach, Athletics Coach, Sports Therapist, Nutrition, Exercise and Wellbeing Advisor. These qualifications have helped me to work and train the many athletes of all abilities and nationalities coming to the Complex.
I have coached many age group athletes achieve podium place at World Triathlon Championship races. My biggest achievement to date is to coach three athletes at Ironman distance, each to podium who then went on to represent the club at the World Championship at Kona in Hawaii. This is the ultimate achievement for any Triathlete and coach.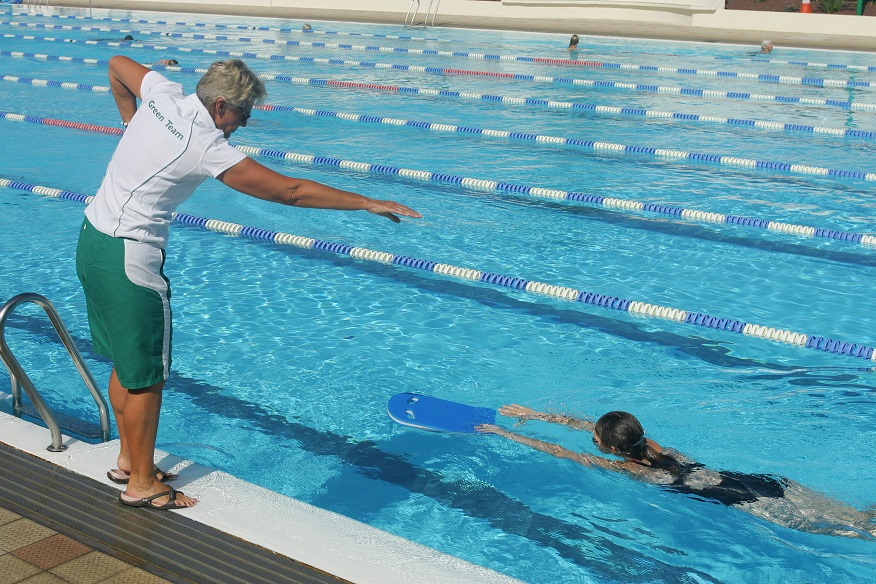 My Gold
I love being actively involved with Developing, Mentoring and Motivating everyone and anyone, helping them to reach and achieve their goals, "The swim is the most daunting to most athletes and nothing gives me more pleasure than to see athletes cross that finish line, carrying the biggest grin on their face – that is what this sport is all about, getting people out there participating, off their sofa's enjoying and talking about our sport".