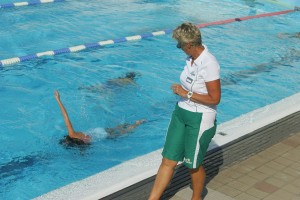 Since there's no such thing as an optimal plan which fits everyone's level of fitness and background.
Preparing for a half-distance triathlon should coverchallenging, but attainable training for someone who has some endurance experience, and ideally some Olympic distance races within the past season. This plan is also ideal if you have completed a half Ironman and wish to improve while keeping a reasonable number of training hours.
Half-Distance Triathlons
Half-distance triathlons are usually as follows:
1.2mile Swim | 56mile Bike | 13.1mile Run
1,930meter Swim | 90km Bike | 21k Run
You should only attempt a half-distance event if you can consistently swim 40min, run 60min and bike 90min.
It's also advisable to find a local coach to fit a plan to match your specific training needs.
Call Rose Jones on 01639 643747 or email rosemarie.jones@hotmail.com