There are quite a few warm weather training camps popping up all over the world. Some have had better reviews than others. Check them out thoroughly before you sign up!
A few questions to ask:
How many fully qualified Triathlon Coaches are on the course?
How many groups?
Do they cater for all abilities?
Check the language barrier.
Do they supply/hire Bikes? If so what make and are they maintained?
How many sessions will you do daily?
Do I need Insurance cover?
Are there resident bike mechanics?
Do you have a swimming pool?
Will you run on a track or roads?
How many bike groups and leaders ?
My favourite warm weather  destination is Club La Santa Lanzarote – check out the website here: www.clublasanta.com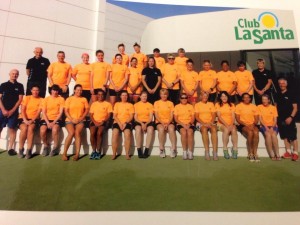 Club La Santa has been designed and built to be the most fantastic playground in the world for active people.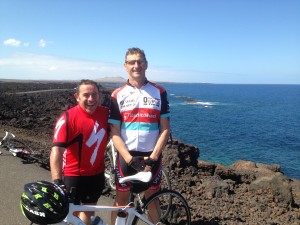 They provide and offer over 30 sports activities, coupled with the weekly-organised programmes for both adults and children, which includes everything from various sports instruction, tournaments, and seminars, to entertainment and excursions. There is also the Wellness Centre where you can relax and pamper yourself after a long day of training.
They can offer a wide range of training camps:
Swim Training Camps – these are very popular and are in great demand [Coached by Rose Jones]
Bike Weeks – perfect for preparing for the season ahead.
Women's Only Triathlon Camp- Excellent for gaining confidence and experience – training with Elite Athletes [Tanja Slater, Anneliese Heard & Rose Jones]
Long Distance Triathlon Camps- If you are thinking of going longer these camps are perfect, and a great opportunity to meet and train with elite athletes.
Beginners Triathlon Camps- Ideal camp to start your triathlon journey by learning all the skills, techniques, confidence and gain experience from all the knowledgeable coaches.
Running Camps- regular and popular, these camps give you the chance to run in a more challenging terrain over sandy trails and undulating terrain.
This is just a taster check out the website: www.clublasanta.co.uk
You will not be disappointed.