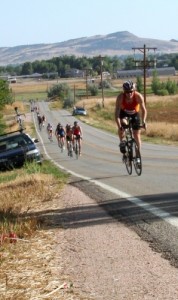 What Race? Where? When & Distance?
The legacy of the London 2012 Olympics has seen Triathlon as one of the fastest growing sports.
In 2012 over 65 triathlons, duathlons and aquathlons took place in Wales, with many people enjoying the first experience of our sport.Welsh Triathlon aims to provide events to enable anyone to achieve their personal triathlon challenge. All permitted events can be found at www.welshtriathlon.org By taking part in a permitted event you can be sure of a safe, fair and most importantly enjoyable race experience.
Check out www.britishtriathlon.org or triathlon England
In 2012, over 700 triathlons, duathlons and aquathlons took place in England, seeing over 125,000 people competing, many of them for the first time.
Triathlon Scotland is the national governing body for triathlon, duathlon and multi-sport and is a member of the British Triathlon Federation.
They provide a wide range of services to their members, clubs and participants and run a National Performance programme helping top Scottish Triathletes to achieve their potential
Check out: www.220magazine.co.uk
Tip: Make sure that the race organiser is affiliated or has a race permit for the event which has been sanctioned by the National Governing Body!